The award was presented by Miklós Lengyel, Deputy State Secretary of the Ministry of Foreign Affairs and Trade. Check out our interview with Anna, who studies International Relations MA at ELTE and listen to her perspectives on the program and her experiences in Hungary.
What do you think about your university and your study program?
First of all, ELTE has an outstanding reputation in the field of social sciences and a very high rating for academic performance internationally. It is one of the leading universities in Hungary that provides a wide range of English-language programs. In my case, after carefully reviewing the program structure and offered classes, I realized it was the one I was looking for. Professors always try to take our preferences into account and design lessons around them or talk about the subjects we are interested in. Additionally, ELTE is situated in the wonderful city of Budapest, which will steal your heart with its beautiful scenery and fascinating history.
What is the best earning of being an SH student?
Becoming a student of the Stipendium Hungaricum Scholarship means being a member of a large multicultural community that strives for progress and positive change. Communication with representatives of so many various countries is undoubtedly one of the biggest rewards of this program, and people make it the greatest experience possible. Of course, it also covers the different opportunities available to SH students both while we are enrolled in university as well as after becoming program alumna.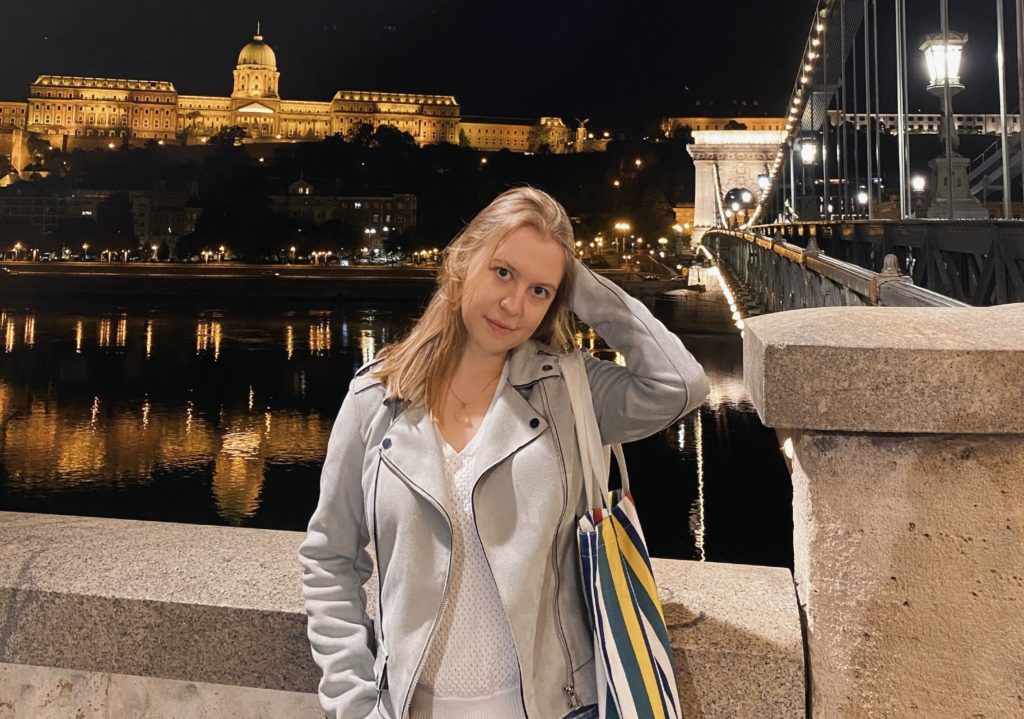 Why would you recommend to study in Hungary?
The chance to travel the world is the main benefit of studying abroad, especially in Hungary. It is a stunning country with a lot to offer. You will engage in amazing new perspectives, customs, and activities. Along with having lowered prices, it is a highly student-friendly country. Hungary's universities are among the top in all of Europe. It seems to me that the chance to make new, lifelong friendships from all backgrounds is one of the main advantages of studying here. Take opportunity of the chance to travel and learn about other cultures. It's a unique experience.
What would you advice for those who are planning to apply for the SH scholarship?
The most essential thing is to enjoy your time here in Hungary and have fun! Use every single opportunity that you will come across. Try to step out of your comfortable personal bubble and challenge yourself with things that you have not tried/done before. Try to interact with others and ask plenty of questions!
Author: Damilia Arzybekova, International Alumni Volunteer