Author: Manish Kumar, International Alumni Volunteer
The Award of Excellence is given to those Scholarship Holders who have achieved the most outstanding academic performance and contributed to the development of the Stipendium Hungaricum community. The award was presented by Miklós Lengyel, Deputy State Secretary of the Ministry of Foreign Affairs and Trade. Check out our interview with Takahiro from Japan!
How did the SH scholarship contribute to improve your professional and/or personal skills?
I worked for a Japanese company for a long time. I started out working in computer engineering, but as my scope of work expanded, I gradually moved away from my starting point.  In the meantime, I was envious that the era of AI had arrived.  Of course, I could have followed the existing path, but I wanted to challenge my own possibilities, go back to the starting point, and learn new computers again. SH scholarship has no age limit, and it gave me the opportunity to study again.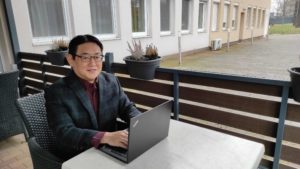 What is your biggest professional/scientific achievement that is related to SH?
When I cracked an egg in Hungary, I noticed there is an egg with brown spots around the yolk.  Upon examination, I noticed these were not blood, but were called meat spots and were difficult to detect. I developed a program to detect this with AI and made a presentation about it.  We have only been able to detect it in eggs that have had their shells cracked, but if we can detect them in eggs that have not yet been cracked, we believe that we can contribute to the industry.
What do you think about Hungarian tertiary education and research? Why is it competitive?
Von Neumann János Lajos, who defined the Neumann-styled computer adopted by more than 99.99% of modern computers, is from Hungary. In addition, Rózsa Péter who is the "founding mother of recursion theory" and John Kemeny, one of the developers of the BASIC language, which is the original of VisualBasic, are also from Hungary. Being able to study computers in Hungary, which has such valuable contributors to IT, is one of the things I am proud of.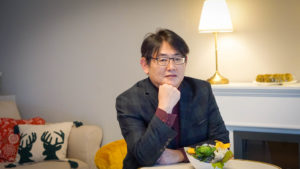 What do you think about your university and your study program?
At the University of Dunaújváros where I am, there are many opportunities to express my thoughts, and you can realize that your study attitude leads to success.  Of course, if we ask the professor about a question, we can get appropriate advice and superb students sometimes teach each other.  We are also expected to work as a team to solve problems and we can do it.