Why did you choose Hungary and the Hungarian University of Agriculture and Life Sciences?
I chose to study in Hungary primarily because of the prestigious Stipendium Hungaricum Scholarship, which provided an excellent opportunity to pursue my higher education abroad. The combination of academic excellence, cultural experiences, and the Stipendium Hungaricum Scholarship, made studying in Hungary at the Hungarian University of Agriculture and Life Sciences the ideal choice for my undergraduate education.
How did you like your studies? What was your favourite memory during your studies?
I enjoyed my studies very much. One of my favourite memories was the International Dinner we had at our university every semester. It was a delightful event where students from various countries showcased their cultural heritage through traditional dishes, music and performances. This event not only allowed us to taste delicious cuisines from around the world but also provided a chance to foster cross-cultural friendships and appreciation.
How did you like the country?
Hungary's rich history, stunning architecture and enchanting landscapes left a lasting impression on me. While I travelled to most of the other cities in Hungary, I have spent most of my time in Budapest. I love walking around Budapest and exploring its charming streets; there is always something new to see.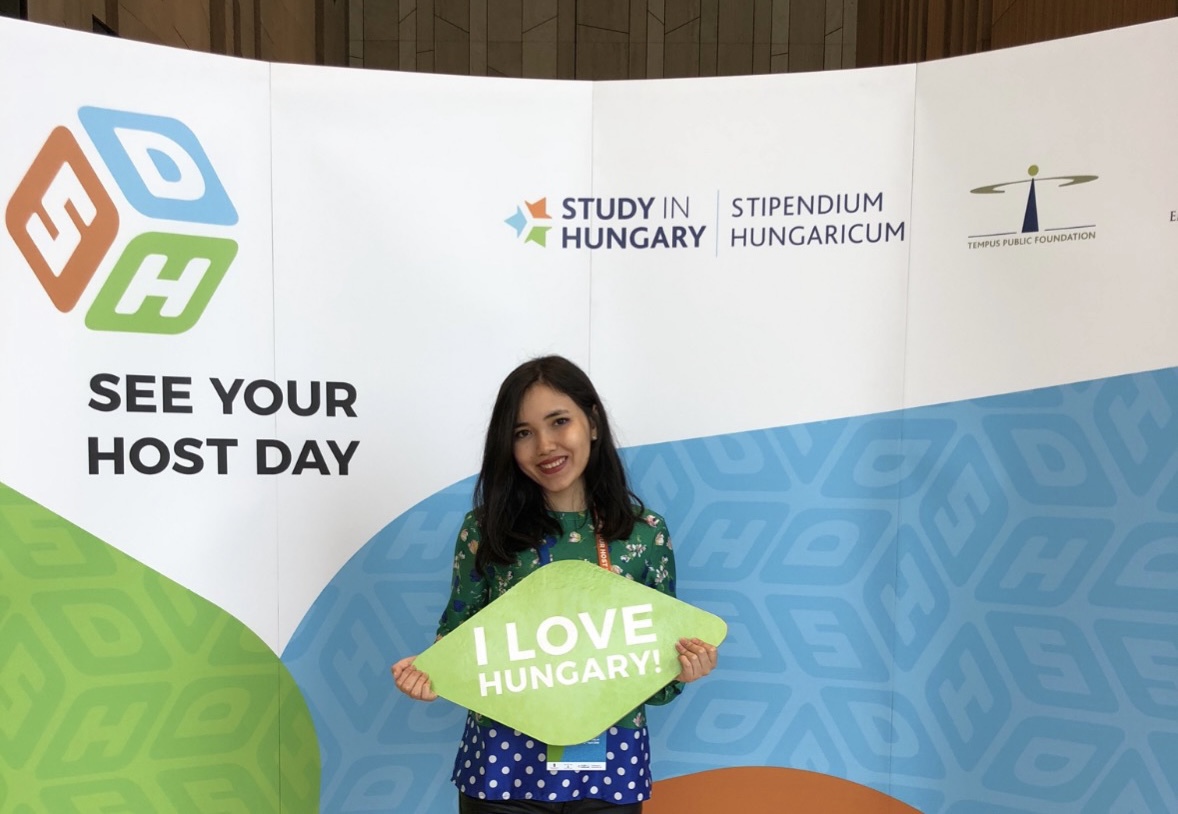 Did you have any difficulties with the Hungarian culture? What was that and how did you handle it?
Although I did not face significant difficulties with Hungarian culture, there were certain nuances that required adjustment. One challenge was the language barrier, as Hungarian is a unique and complex language. I still face difficulties from time to time, but luckily, I have friends who can help me to translate and online translators were very handy too. Additionally, I have learnt the basic everyday phrases and words.
How does the Hungarian culture differ from the Kyrgyz culture?
Hungarian culture differs from Kyrgyz in various ways (although, I found several similarities too). Kyrgyz culture is deeply rooted in Central Asian traditions and nomadic heritage. On the other hand, Hungarian culture is influenced by European traditions. There are differences in cuisine, language, clothing and social norms.
For example, Hungarian cuisine often features hearty dishes with a notable ingredient- paprika, which adds a distinctive flavour to many traditional Hungarian dishes, such paprikás csirke and töltött paprika. In contrast, our cuisine showcases flavours and ingredients prevalent in Central Asia, relying more on the natural flavours of the ingredients and not heavily incorporating spices.
When it comes to social norms, Hungarian culture places value on punctuality and formal greetings, reflecting the influence of Western European customs. Kyrgyz culture emphasizes warm hospitality, respect for elders, and a strong sense of community due to our nomadic heritage.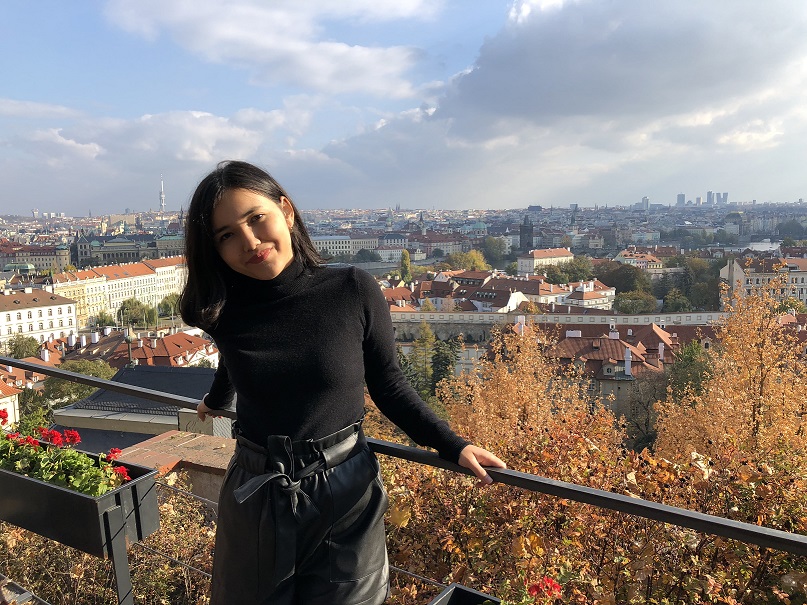 You are among the alumni volunteers. Why did you apply for that position? What's your task and how do you manage it? What do you think about the Alumni Network Hungary?
I love volunteering and giving back to the community. I applied to be an alumni volunteer because I wanted to contribute to the Network and support students who also pursuing studies here. As a volunteer, I can take part in various tasks that I am interested in.  However, my main area of focus is communications. I have started a blog ( BudapestMate) where I conduct interviews with alumni, enabling them to share their experiences and provide valuable tips to current and prospective students.
The Alumni Network Hungary is a valuable platform that fosters connections, provides resources, and promotes professional development for future graduates and alumni of Hungarian higher educational institutions. I highly recommend everyone to join our network.
What's your plan for the future?
My future plans involve both personal and professional growth: focusing on advancing my career within a multinational company while nurturing my passion for cross-cultural understanding through my blog and active involvement in the Alumni Hungary Network.