The Award of Excellence is given to those Scholarship Holders who have achieved the most outstanding academic performance and contributed to the development of the Stipendium Hungaricum community. The award was presented by Miklós Lengyel, Deputy State Secretary of the Ministry of Foreign Affairs and Trade. Check out our interview with Aliyu, from Nigeria.
What do you think about your university and your study program?
The National University of Public Services places a high priority on not only providing top-notch education but also giving importance to building a cutting-edge campus environment that is vibrant and student friendly. It offers opportunities where international students can compete with other Hungarian students in terms of academic and extracurricular activities. I have acquired both theoretical and practical knowledge in my field of study.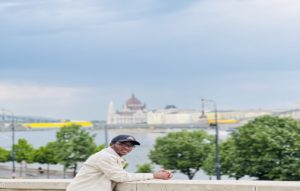 What is the best earning of being an SH student?
This scholarship is so accommodating that it covers not only tuition fees but also provides a monthly stipend, health insurance, and housing expenses. It has been a big help and, in my opinion, will be very helpful to me as I seek to establish a solid foundation in my field of study and have access to a top-notch education that meets international standards. It has been a wonderful opportunity to be able to meet new people in my field of study and beyond, which has been a wonderful experience.
What do you think about Hungarian tertiary education and research? Why is it competitive?
Higher education in Hungary has a long history of distinction, and its universities have produced many eminent academics and researchers. They provide a huge selection of well-respected academic programmes of the highest calibre. The universities are committed to advancing research and innovation in a range of disciplines. Through internships and other opportunities, colleges may provide students with practical, real-world experience since they frequently have strong links with industry. International rankings frequently place Hungarian universities quite high, which attests to their calibre and competitiveness.
Why would you recommend to study in Hungary?
There are many reasons why someone might consider studying in Hungary. It is a country with a rich cultural heritage and studying there can give students the chance to get immersed in another culture and learn about another way of life. It has many highly regarded universities that have a long history of academic distinction. Particularly for international students, it is renowned for having comparatively affordable tuition fees when compared to other EU countries.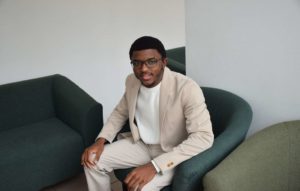 How can SH contribute to being successful on the labour market?
The qualifications obtained from the Hungarian universities are internationally recognized and the educational system provides good theoretical and practical knowledge as well as the obligatory internship experience. This gives the student the necessary skills needed to successfully compete on the global labour market and will enable them to deliver a qualitative service.
Author: Anna Brjezovskaia, International Alumni Volunteer