Practice your Hungarian with us!
What's in it for you?
The curriculum is divided into 10 modules and introduces situations that you will encounter in your everyday life at university, in shops, restaurants, doctors' offices, running errands, etc. The online course includes delivery, presentation and explanation of all the new learning units, but is primarily designed to get participants to act.
Recommendations on learning methods are also provided to help you complete the course. Each module includes reading and listening comprehension exercises, basic writing exercises and grammar exercises.
The online course can also be used as a practice and consolidation tool and can be used independently according to your own timetable. There is no teacher or facilitator present during the online course, but you can use it as a workbench. Participation is free but registration is required!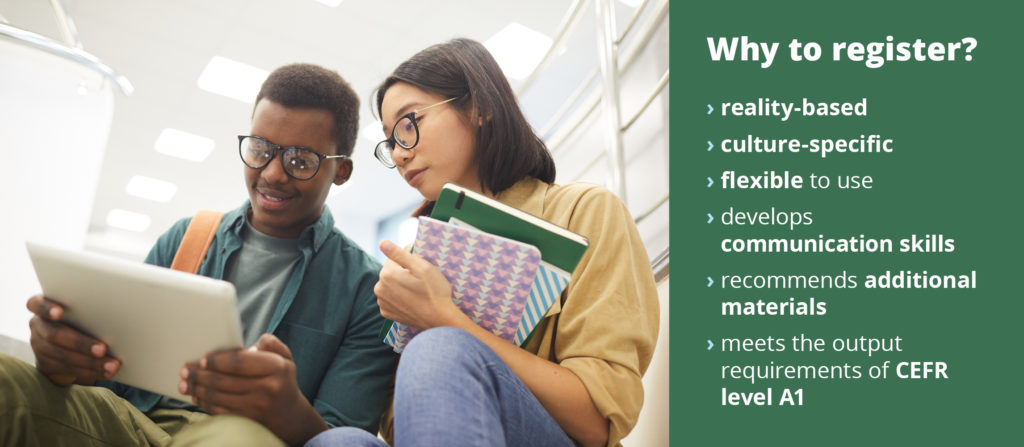 What will you learn?
How to work with the course material:
Module 1: Welcome to Hungary
Module 2: About you and about other people
Module 3: Time, places, activities
Module 4: Shopping and buying products online
Module 5: Eating out and ordering food
Module 6: Administration and place of living
Module 7: At the university
Module 8: Free time activities, programs
Module 9: Travelling, transport
Module 10: Health and illness
Each module includes:
Introductions
Flashcards
Exercises
Games
Grammar
If you need any help concerning the content please contact your Hungarian teacher at your host institution.
How to register?
Participation is free but registration is required. Please, register below! Each person has to register individually. After registration, the Tempus Public Foundation will admit applicants to the course once a week. Applicants will also receive an e-mail notification of their admission to the course and the necessary technical details.