REGISTRATION
Date: 14 June 2023, 10:00 and 11:00 am (CET). + 30 min. Q&A till 11:30 am
Participation is free but registration for the event is required!
Please register HERE!
This webinar is available for registered Alumni Network Hungary members only!
You can join the network by clicking HERE!
Registration deadline: Tuesday, 13 June (11 a.m. CET).
About the presenter:
Zsombor Zrubka is an associate professor and head of HECON – Health Economics Research Center at Óbuda University, Budapest. By profession, he is a medical doctor, with and MBA from Oxford Brookes University, UK and PhD in health economics from Corvinus University of Budapest. Prior to his academic career he had gained 17 years of experience in the pharmaceutical industry in various national and international management roles at Pfizer, Egis Pharmaceuticals and Sandoz.
Among many prestigious international titles and responsibilities, he is a founding member of the Innovation Management Doctoral School at Óbuda University,  the secretary of the Health Economic Section, and founding member of the Innovation Section of the Hungarian Economic Association.
His research and main interests involve the economic evaluation and the impact of digital technologies and artificial intelligence in healthcare. He has been the author/co-author of 49 scientific articles in peer-reviewed journals. For more information visit his Google Scholar Profile  HERE.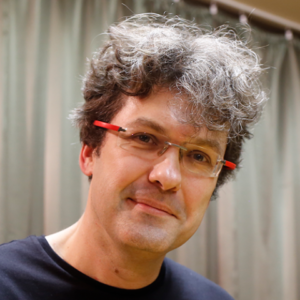 Webinar content:
Digitalisation and artificial intelligence have a huge impact on healthcare, but these new technologies are also fundamentally different from traditional health methods. While it takes a decade to develop new medicines, digital technologies may become obsolete in a few years, and breakthrough technologies emerge in a very short time. Also, digital technologies lack a direct biological effect, their main role is to make the information flow easier or cheaper. But can patients and physicians use effectively this new information to live healthier lives, or make better therapeutic decisions? Are the new digital technologies as effective in real-world practice, as we expect? How can we make predictions about their clinical or economic value? It is nearly impossible to list all the questions that emerge concerning the economic and societal effect of digital technologies and artificial intelligence in healthcare. At the webinar, Professor Zrubka will make an attempt to answer some of these questions and ask new ones.