This webinar is available for registered Alumni Network Hungary members only!
You can join the network by clicking HERE!
Participation is free but registration for the event is required!
Please register HERE!
About the presenter:
Ferenc Jordán is Hungarian biologist (PhD,1999). He is mostly interested in biological networks, including food webs, habitat connectivity, and animal social networks. He was Branco Weiss Fellow, worked at The Microsoft Research in Trento, and visited WIKO Berlin (Wissenschaftskolleg zu Berlin) as a Fellow. Presently he is a researcher at the University of Parma and a Doctor at the Hungarian Academy of Sciences. Recently, he is increasingly involved, with pleasure, in science communication and tries to make an impact beyond producing scientific publications.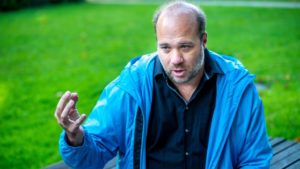 Webinar content:
We should manage marine ecosystems much better. Poor legislation and overfishing cause serious ecological problems and also the economic risks are increasing. Professor Jordán will present a systems perspective on marine life and show a few network modelling approaches to better understand marine food webs. Novel data, algorithms, and modelling tools make it possible to quantify indirect interactions, keystone species, the properties of the microbiome, and resilient network structures.
Recently, the construction and analysis of socio-ecological models is a direction that may link scientific knowledge to decision-making much better. It is a shared challenge for all of us to assess the adaptive capacity of marine ecosystems to the multiple global changes they face. Understanding this is the key to sustainable fisheries. Professor Jordán will overview some examples, based on his research, from the Prince William Sound to the Barents Sea and from the Gulf of Naples to the Monterey Bay.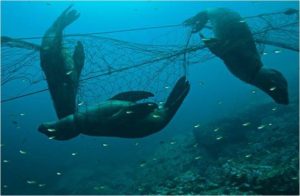 REGISTRATION
Date of the webinar: Wednesday, 19 April between 10:00 and 11:00 am (CET). After the presentation, we will have a 30 minutes live Q&A session, when the presenter will answer your questions.
This exclusive webinar will be available for registered Alumni Network Hungary members only!
Participation is free but registration is required, please register HERE.
You can only register and join this webinar if you are a member of the Alumni Network Hungary website. You can join the network by clicking HERE.
Registration deadline: Monday, 17 April (11 a.m. CET).