REGISTRATION
Date: 27 September 2023, 11:00 and 12:00 am (CET). + 30 min. Q&A till 12:30 am.
Participation is free but registration for the event is required!
Please register HERE!
This webinar is available for registered Alumni Network Hungary members only!
You can join the network by clicking HERE!
Registration deadline: Monday, 25 September
About the presenter
Zahra Fuladvand is an accomplished Iranian performative art creator with a bachelor's and master's degree in Theatre Directing from Tehran Art University. She received the Stipendium scholarship for five years and recently completed her Doctoral degree at the Hungarian University of Fine Art in Budapest. Zahra has collaborated with renowned theatre companies in Iran and Europe. Her focus lies in researching and creating performances in natural spaces. She has produced experimental works in diverse environments, including Budapest's Metro Line 3 and a hospital room. Zahra also teaches a course on "Professional Presentation" at the Hungarian University of Fine Art.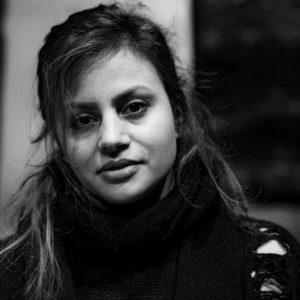 Abstract of the webinar
Ritual ceremonies – such as weddings, funerals, or carnivals – have a significant role in human life. Rituals have been performed since ancient times, and are also considered as the foundation of theatre. The place of a ritual is crucial, as community members often choose locations that hold personal or communal significance, such as street corners, parks, or church grounds. At the webinar, Zahra will present her DLA research which focuses on the relationship between humans and their environment in the context of ritual ceremonies through the examples of Persian passion play, and the intimate old factory space of Artus studio and also the calvary building at the Hungarian University of Fine Art where Zahra´s masterpiece performance took place.
You can download Zahra's DLA dissertation from HERE.
The video of her DLA masterpiece is available HERE.