Why did you choose Hungary and the University of Debrecen?
Hungary is an ancient and scientifically advanced country, which attracts foreigners to take part in a modern scientific revolution. As it is located in the middle of Europe, although I received a scholarship, the costs of education and living are reasonable compared to other European countries. Hungary has a glorious history and rich cultural heritage, charming nature and national parks, while it also has Nobel Prize winners, which indicates the quality of the scientific culture, the professional research, and the expertise of the Hungarian professors.
I chose the University of Debrecen for its excellent reputation and distinguished place in the global ranking of universities. In addition, it has diverse courses covering all aspects of the programme. My major was agricultural environmental management engineering, which gave me employment right after graduation and even the opportunity of obtaining a higher degree such as a doctorate.
How did you like your studies? What was your favourite memory during your studies?
I loved everything during my studies in Hungary. I loved the field research and the study trips that we conducted, as well as the multi-computer applications ( using simultaneously 2 or more computers for data saving and collection during your work) and modelling that facilitates understanding of different materials, professors encouraged me to display scientific creativity and gave their expertise and research tools with love, so that you become a competent fresh graduate. Also, the study schedule wasn't so stressful, which allowed the student to practise various activities, entertainment and to enjoy their time, or discover different cities and villages by train. All of these experiences were important in my positive academic performance and I could achieve the highest grade. All in all, you get adequate and varied scientific impulses that suit your desire thus, make the most of your study period in Hungary scientifically and culturally.
How did you like the country?
I loved the modern public transportation system, the advanced infrastructure, and the people who are friendly and accept others. The weather is very suitable, not like here, in Estonia, where it's very cold. Health care and services that are provided for foreigners are the same as for Hungarian citizens. The most important thing is that the cost of living is very affordable.
Did you have any difficulties with the Hungarian culture? What was that and how did you handle it?
I didn't really feel the cultural differences because the university provided the Hungarian language course for free (A1 and A2 levels) and these courses were very beneficial. It helped me to eliminate communication difficulties and to facilitate a close understanding of Hungarian society and culture. The Hungarian language is difficult but it's possible to learn and it is really fun.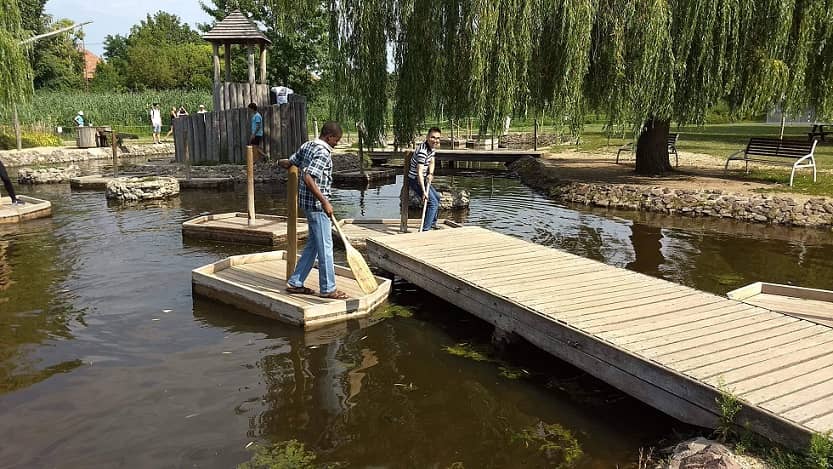 How does the Hungarian culture differ from the Sudanese culture?
The biggest difference is the dietary system that is followed in Sudan and the social customs and traditions such as weddings and musical instruments and popular folklore. The Sudanian cultural heritage is characterized by different tribes unlike in Hungary. Therefore every tribe has its own heritage and customs. In Hungary, the cultural heritage is celebrated nationwide, not on a tribal basis.
In Sudan, we find that the culture of extended family means that many generations live together (grandfather, father, sons and grandchildren) thus, you couldn't find any elderly home because the elderly live with their children and grandchildren. In Sudan when a woman gives birth or is newly married, she doesn't go out of the house for 40 days, and it is one of the ancient Pharaonic customs.
On the other hand, Sudan has historical pyramids and landscapes that represent a historical-cultural heritage and enriches people's consciousness. The Sudanian people are known for their generosity, friendliness and open-mindedness.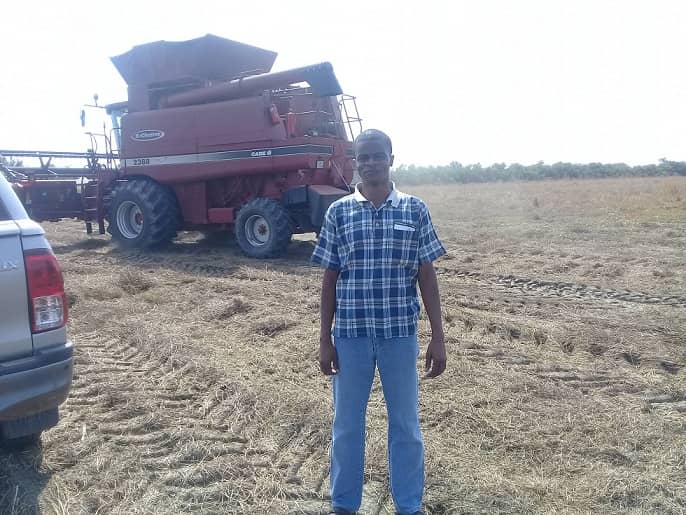 You are among our alumni volunteers. Why did you apply for that position? What's your task and how do you manage it? What do you think about the Alumni Network Hungary?
I applied for the volunteer programme because I love volunteering and serving humanity. I have been volunteering before my Hungarian studies in Sudan at many national and international charity organizations. I found inner happiness and peace when I helped someone or made something easier for them. I would like to help those who are in need and will do my best without any prejudices.
During my volunteer work, I shared my Hungarian experiences with prosperous students and helped them with their application process. I used different social media platforms and shared the alumni news on mentoring and how to find relevant information. The Alumni Network Hungary is important and builds a bridge between the various stakeholders.
What's your plan for the future?
I will continue my volunteer work with other alumni volunteers and organizations because it has a great humanitarian message. You can get to know and understand others and put yourself in challenging situations. As it is said, plant the beauty and go, and the rain will tell you where you planted the beauty. By volunteering, you cultivate the good plant and make others happy sincerely and impartially. I also plan to increase the number of my mentees and share my Hungarian study experience in larger forums to build a bigger international network.