Why did you choose Hungary and your studies?
There are several reasons. These concerns not only educational purposes, however, also geographical, historical, and cultural sides. Hungary is located in central Europe; hence, it is easy to reach to northern, southern, western, and eastern countries. The rivers, bridge, historical palaces are astounding. Besides, I am from Azerbaijan, my mother language is Azerbaijani Turkish and the ancient ancestors of the Hungarians are also Turkic tribes, who were the Huns, thus there are some common cultural characteristics.
How did you like the country?
The local people, architectural sights, and the public transportation system of Hungary have attracted me. Even though I lived there during the pursuance of my master's degree, still I would like to visit Budapest whenever it's possible.
How did you find your studies in Hungary? How did you like your programme?
It was intriguing and educational. We have not only studied in the classroom but also participated in several local and foreign activities, such as the Annual Willem C. Viz International Commercial Arbitration Moot in Vienna. These competitions and programs allowed us to gain skills and enhance our knowledge.
Did you have any difficulties with the Hungarian culture? What was that and how did you handle?
Well, I have not faced such kind of difficulties, thanks to the people whom I have got acquainted with, especially, Andrea – who was the coordinator of the university with foreign students. We were getting her assistance in each difficulty we stumbled across. She was a remarkably kind, patient, and tolerant lady. Apart from Andrea, I am ready to tell you these kinds of characteristics regarding all our teachers.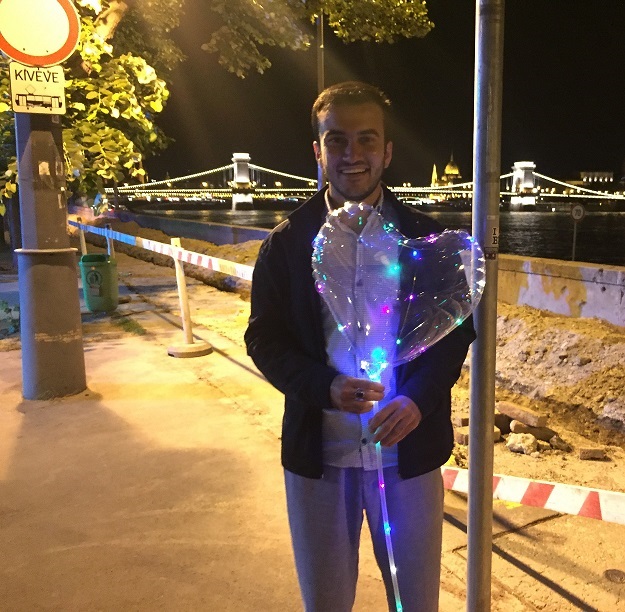 How does the Hungarian culture differ from the Azeri culture?
Of course, there are several differences. Frankly, we live in two different geographical places, belong to various historical backgrounds, and have divergent cultural frameworks. Nevertheless, these clear distinctive features did not make any kind of obstacle for me. Being an indulgent, gentle person (relating to Hungarians and us) was our main principle. Furthermore, there are several common words in our language, as in the aforementioned, may originate from our common ancestors.
After your studies you returned to your home country – how did you establish yourselves in the job market with your new degree?
As you know, army service is mandatory in my homeland. We need soldiers to assure the security of the land. Nonetheless, now the state permits you to finish education. So after getting an LLM diploma, I came back and finished my military service in one year. My educational background, skills, and practice that I gained during my postgraduate years, played an important role and I got hired just in a week.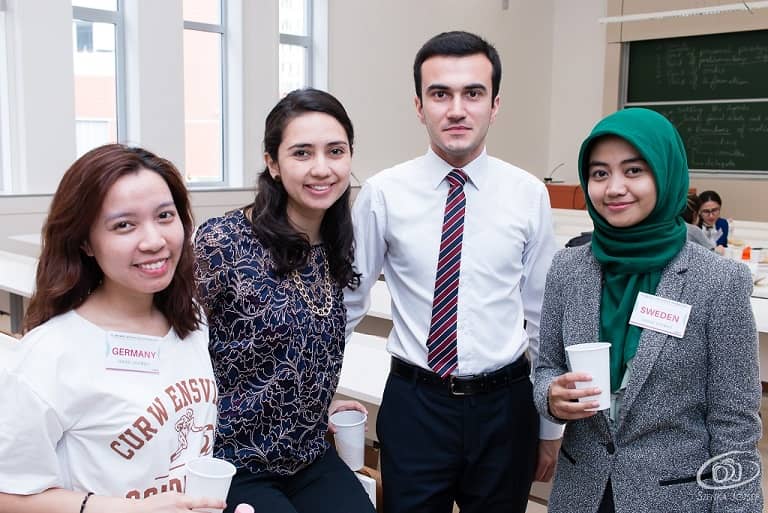 What skills did you develop during your studies in Hungary?
Money management is one of the skills that I have acquired. Despite I was good at it, I significantly improved it in Budapest. Communication skills were also improved since there were many students from different countries, continents and this was an optimal opportunity for you to get on well. Critical thinking and problem-solving skills were required during our classes because we were working with different kinds of cases and legal documents. Therefore, we had to have creativity, researching, team working, risk management, and other skills.
You are among the volunteers of the Alumni Network Hungary – what motivated you in becoming one? Why do you feel it important to stay connected with Hungary?
As being a member of ANH, you will not be connected only with Hungary, but also with other countries, because there were many members from different cultures. When was about to finish my master's degree, I heard about this program and registered with enthusiasm. Otherwise, a person's involvement just in routine and daily work may seem dull and void. Getting interested in other societies, states, and ethnicities lays the groundwork for the future inter-cultural dialogues for worldly peace.
What's your plan for the future?
I want to be a person, who works hard to achieve goals, which will make Azerbaijan a much better place to live in, which will make Azerbaijanis the strongest nation in the world.