Why did you choose Hungary and the University of Debrecen?
It's my pleasure to be here, I have completed my master's studies supported by the Stipendium Hungaricum programme in 2018, where I had great, supportive professors and classmates from around the globe. I would like to name Prof. Endre Máthé, who supervised my work and gave me a chance to explore my research field. Eventually, during this tenure, I have participated in numerous conferences where I was encouraged to learn and to enlarge my capabilities.
I am glad that our university is very supportive in all terms and helped me to grow professionally in such a truly multicultural and international environment.
Furthermore, I would like to mention that my current supervisor Prof. Kovács Béla is a very supportive and great mentor. He encourages me to learn more and more in the field of Food Science and Technology. That is how I decided to start my studies at the University of Debrecen and how I chose Hungary for the second time for my further studies. Now, it seems like Hungary is my second home!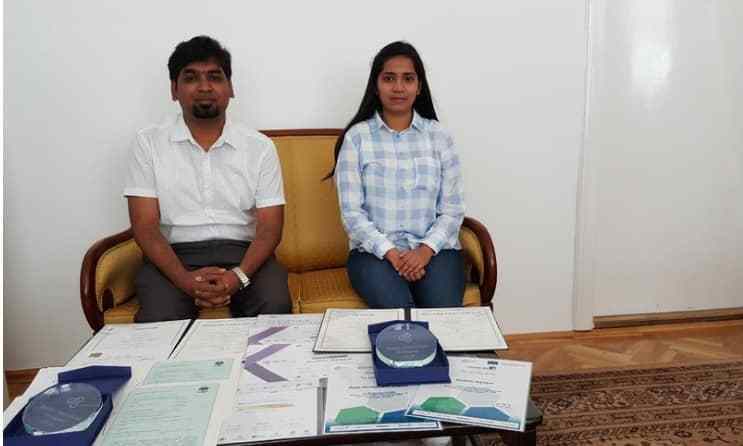 How did you like your studies? What was your favourite memory during your studies?
I loved my studies, so that's how I secured full grades in my MSc. T. I just followed my passion to learn more in my field which helped me to secure good grades. Hungarian higher education is very student-friendly and skill-based which helps students to grow in a professional manner.
I still remember that all our classmates visited one of the famous wine regions of Hungary, such as Tokaj, where we explored different cellars and saw how the wine is produced. Tokaji wine is very famous around the world because of its geographical indicator and taste. Secondly, my most favorite memory is when we tried lángos for the first time. We very much enjoyed it and I became a huge fan of it!
How did you like the country?
When I see Hungary from an international student's perspective, I think this is the best place to start your studies when it comes to managing your day to day life. Nevertheless, it is cheaper than other European countries, and people are friendly and nice, even they don't speak English a lot, but they always try to help you in all manner. Also, there is less discrimination and the weather is great compared to other countries in the EU. It's a completely affordable package if you want to complete your studies abroad because Hungary is a country with high standards and value.
Did you have any difficulties with the Hungarian culture? What was that and how did you handle it?
I did not have any difficulties with the Hungarian culture, I enjoyed their way of celebration and their attitudes to preserve nature. It is very important to interact with Hungarians, if you want to know more about Hungarian culture. Hungarians feel very shy to interact at first, but once you become familiar with them then trust me, they will make you laugh. I highly suggest to all international students that please go and interact with them and make them familiar. They are nice people!
How does the Hungarian culture differ from the Indian culture?
It is different because India is having more than 200 types of languages and more than a dozen of religious groups so it's completely different. But I still believe that family plays an important part in Hungarian's life, which is largely followed by our Indian people. Indians are very culture-oriented and strongly attached to family routes. That is where I see some similarities in both culture.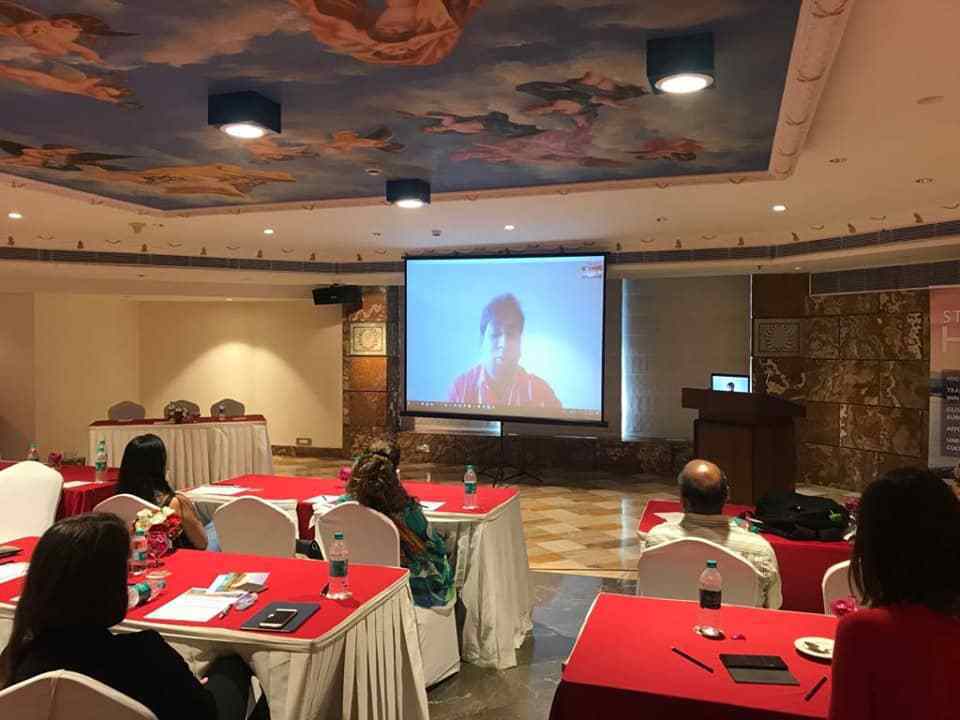 You are among alumni volunteers. Why did you apply for that position? What's your task and how do you manage it? What do you think about the Alumni Network Hungary?
I love networking and that is the main reason for being an alumni volunteer. I have a different tasks such as mentoring upcoming students or to make posts on Facebook. Apart from this, we also manage a very large group on Facebook with more than 20k people around the globe. The name of the group is Stipendium Hungaricum Aspirants. Where we try to help upcoming students and we also do have an Alumni group on Facebook, where we do networking and share our current work. When you love what you do then you will always find out the way to do it.
Alumni Network Hungary is an excellent platform where you can do networking with your colleagues around the globe. You can read about their work and create opportunities for each other and to the upcoming alumni from Hungary. We can always cherish the memories and the beautiful time we spent at our universities by sharing our past experiences on this platform.
What's your plan for the future?
We are planning to establish Indo – Hungarian Student chapter in New Delhi and Mumbai, where we can connect and start networking along with different emerging opportunities. We recently started working on the establishment to explore more about education, research, tourism, and bilateral ties between both countries. Our main aim is to connect all alumni members and to start networking in a multicultural and multinational environment to make our ties stronger globally.
Links and sources: 
Stipendium Hungaricum Aspirants: https://www.facebook.com/groups/1644958165768588