First of all, let us welcome you among our scholarship holders! We hope you have successfully started your studies at your Hungarian Host Institution and settled into your new home.
Regarding your stay in Hungary, we would like to give you some useful tips, in connection to the embassies located in Hungary.
To start with, let us briefly define, what an embassy is: an embassy is the diplomatic representation of a country's government in another country, consisting of a group of government officials, headed by an ambassador.
Living abroad it can happen that you find yourself in an unexpected and/or unfortunate situation (for example losing your passport), in which you would like to seek help from your home country. For this purpose, getting to know your home country's embassy and what an embassy can assist you with can help ease some of your worries.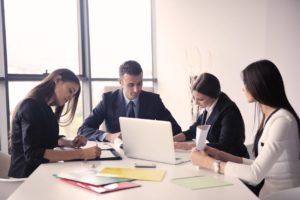 Did you know that most of the Sending Partners participating in the Stipendium Hungaricum Scholarship Programme have an embassy located in Hungary? The Hungarian capital Budapest hosts 84 embassies, and in addition, there are 58 consulates and two other representations in Hungary.
If you have arrived recently to Hungary and did not have the time or occasion to gather information on whether your sending country has a foreign representation in Hungary, we recommend you to check it out!
We encourage you to get in contact with your country's embassy, as they can assist you not only if you have a problem, but most of them also organize cultural events and gatherings on a regular basis, which can offer a good opportunity for you to get to know your compatriots living in Hungary.
We wish you good luck with your studies and hope you will have a pleasant, and memorable stay in Hungary!
Source: embassypages.com/hungary