About the presenter
Craig V. Johnson is all about change and innovation. He leads a design-driven incubation program at the Moholy-Nagy University of Art and Design (MOME) in Hungary for aspiring innovators and early-stage entrepreneurs. He originally started his career as a Chartered Accountant in South Africa but has since moved on to accumulate a wide range of interdisciplinary knowledge and international experiences. Craig also co-created his own NGO in Hungary, and he champions various initiatives to help empower young adults. He studied MA International Relations at the Budapest Business School with the Stipendium Hungaricum Scholarship Program between 2017-2020.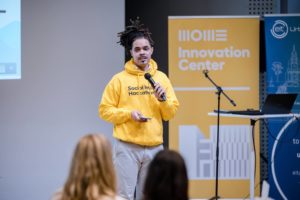 Abstract of the webinar
So, you have an idea. Now what? The word "innovation" is one of the most overused buzzwords, but what does it mean? What makes an idea an innovative idea? And exactly how can you transform your ideas into something that creates value for society? Many students and graduates have great ideas and meaningful research across all disciplines and fields of study. However, it is also true that often they lack the support and mentorship to develop their ideas in a structured way. During the webinar, we will demystify innovation and unpack some of the skill sets, toolkits, and mindset that you need to create value and meaningful change. We will also expose you to some of the many opportunities that exist around you if you simply know what to look for, and if you make the effort to step outside of your comfort bubble and echo chamber to experience new ways of learning that are outside of your regular classroom or workplace.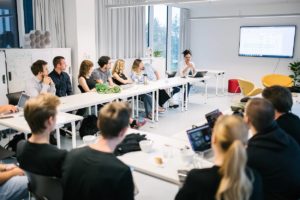 REGISTRATION
Date of the webinar: 22 March 2023, Wednesday between 10:00 am – 11:30 (CET).
The webinar includes a 30 min. live Q&A session, when Craig will answer your questions.
The webinar is only available for registered Alumni Network Hungary members!
You can only register and join this webinar if you are a member of the Alumni Network Hungary. If you are not a member yet, you can join the network by clicking HERE.
Participation is free but registration is required for the webinar, please register HERE. (After signing in to your alumni profile.)
Registration deadline: 20 March, Monday (12:00 pm CET).
More information on Craig V. Johnson:
hypeandhyper.com – Boosting creative entrepreneurship among young talent—Interview with Craig V. Johnson, Head of MOME Incubation Program