About the presenter:
Gergely Fazekas is a musicologist and associate professor at the Liszt Academy, the prestigious conservatory founded by the great 19th-century composer and pianist Franz Liszt. He is also active in many other fields besides teaching: giving public lectures, organizing concerts, and writing scholarly articles for musicologists and essays for a wider audience. From 2012 to 2017 he was editor-in-chief of Rózsavölgyi & Co, a music publishing house founded in 1850, and in 2017-2018 he spent a year as a Fulbright Visiting Professor at Bard College in Upstate New York, with his family.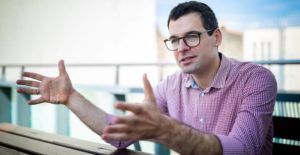 Webinar content:
What is Hungarian music? What is Hungarian? What is music at all? We will touch on all these questions – and even the question of history – in the 60-minute lecture, which will give an overview of the almost thousand-year-old phenomenon we call the history of Hungarian music. From the early Middle Ages, when a special branch of the so-called Gregorian chant was sung in Hungary, through the Renaissance and the Baroque, when great Hungarian-born and international musicians determined the musical life of the Carpathian Basin, to the Romantic period, when political nationalism gave birth to a special Hungarian style, we come to the 20th Century, when the greatest Hungarian composers from Béla Bartók and Zoltán Kodály to György Ligeti and György Kurtág influenced not only an amazingly rich musical life in Hungary but also musicians from all over the world.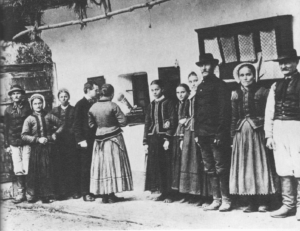 REGISTRATION
Date of the webinar: Monday, 5 December 2022 between 10:00 am and 11:00 am (CET). After the presentation, we will have a 30 min. live Q&A session, when the presenter will answer your questions.
This exclusive webinar will be available for registered Alumni Network Hungary members only!
Participation is free but registration is required, please register HERE.
You can only register and join this webinar if you are a member of the Alumni Network Hungary website. You can join the network by clicking HERE.
Registration deadline: 2 December 2022, Friday